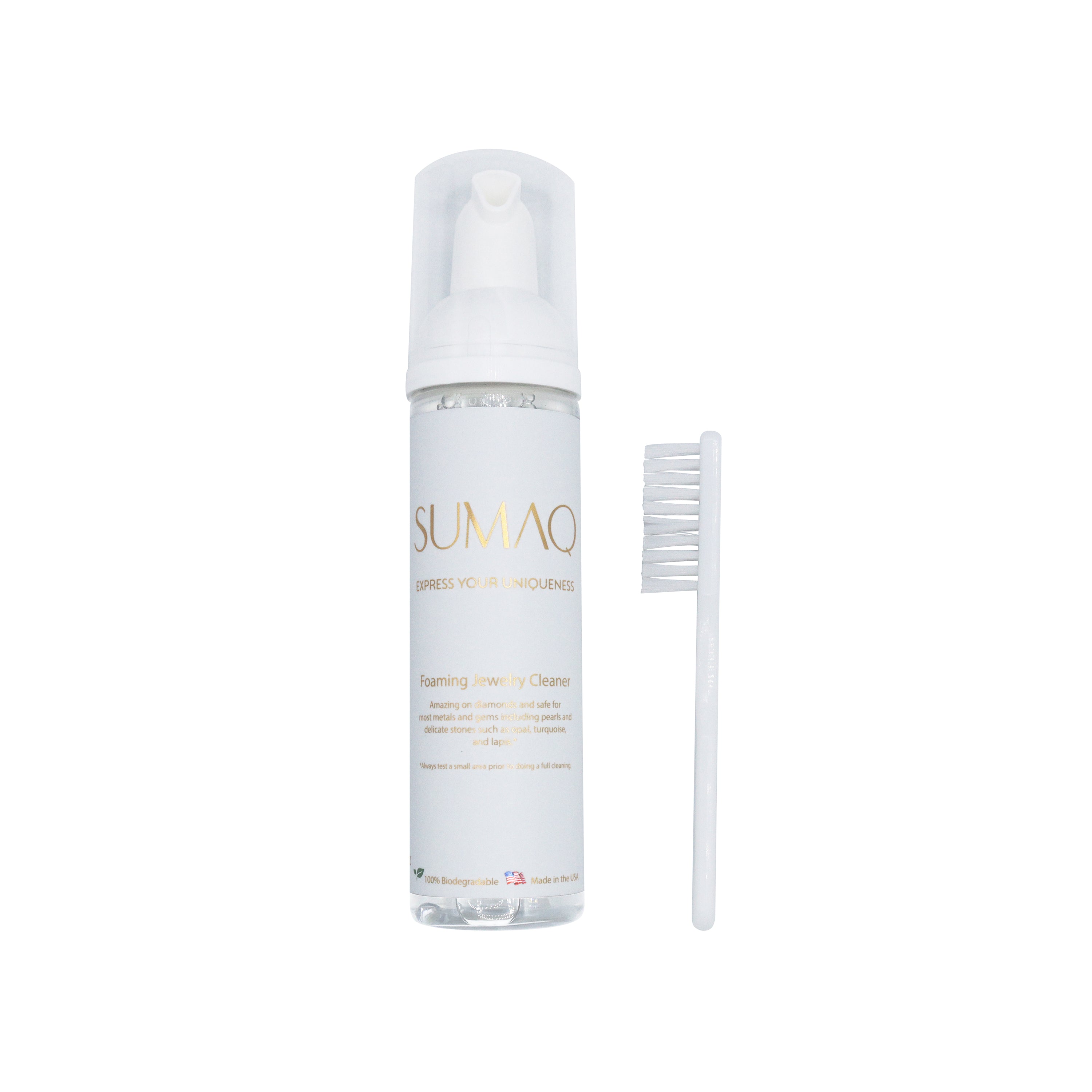 SUMAQ FOAMING CLEANER & BRUSH
Our high-quality, foaming cleanser is designed to keep your jewelry fresh and sparkling; it's made up of a biodegradable solution that is safe on all gems/ metal and is packaged in a pump-type dispenser.
Directions:
Apply to jewelry and allow the product to soak in for 10-30 seconds.
Scrub the jewelry with the brush provided and rinse it with water when done.
Repeat the process if necessary! 
Caution: 
Avoid contact with eyes.
Not for internal use.
In case of eye contact , flush eyes with water for 15 minutes.
If ingested contact physician.
Keep out of reach of children.
SUMAQ FOAMING CLEANER & BRUSH